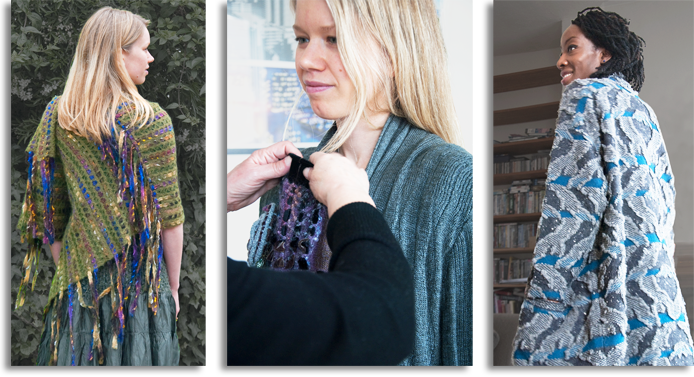 The Commissioning Process is a collaborative one with the designer, creating and producing a personalised 'piece' that is uniquely yours. From lightweight, draping shawls and garments to more decorative and experimental items, each piece will be individually customised.
Garment Styling – From soft draping shawls and jackets to more fitted styles, garment details will be customised to suit you in terms of style, fabric and colour, using high quality materials and made to a professional finish.
The process begins with an initial consultation, and a quote for the finished commission given once the design options and details have been agreed. A deposit will be required at this stage, followed by full payment once the garment is finished to your satisfaction.
Materials and Colours – The high quality materials used include fine merino wool, kid mohair, silk, cotton, and other natural fibres, plus the latest in space-dyed ribbon yarns and other experimental materials.